A World cup 2018 football hooligan mockumentary.
A mockumentary set in London, Calais & Kaliningrad, following four English "hooligans" as they prepare to travel to Russia for the
World Cup in an increasingly poisonous environment.
Russia World Cup 2018
Euro 2016 saw the ugly face of football hooliganism return as English hooligans were ambushed and ran by savage, militant Russian Ultras. Having tracked down some of the brave men who were present in Marseille this is one filmmaker's story following their preparations for the world cup, gaining acceptance into their culture and joining them on their journey to Russia 2018.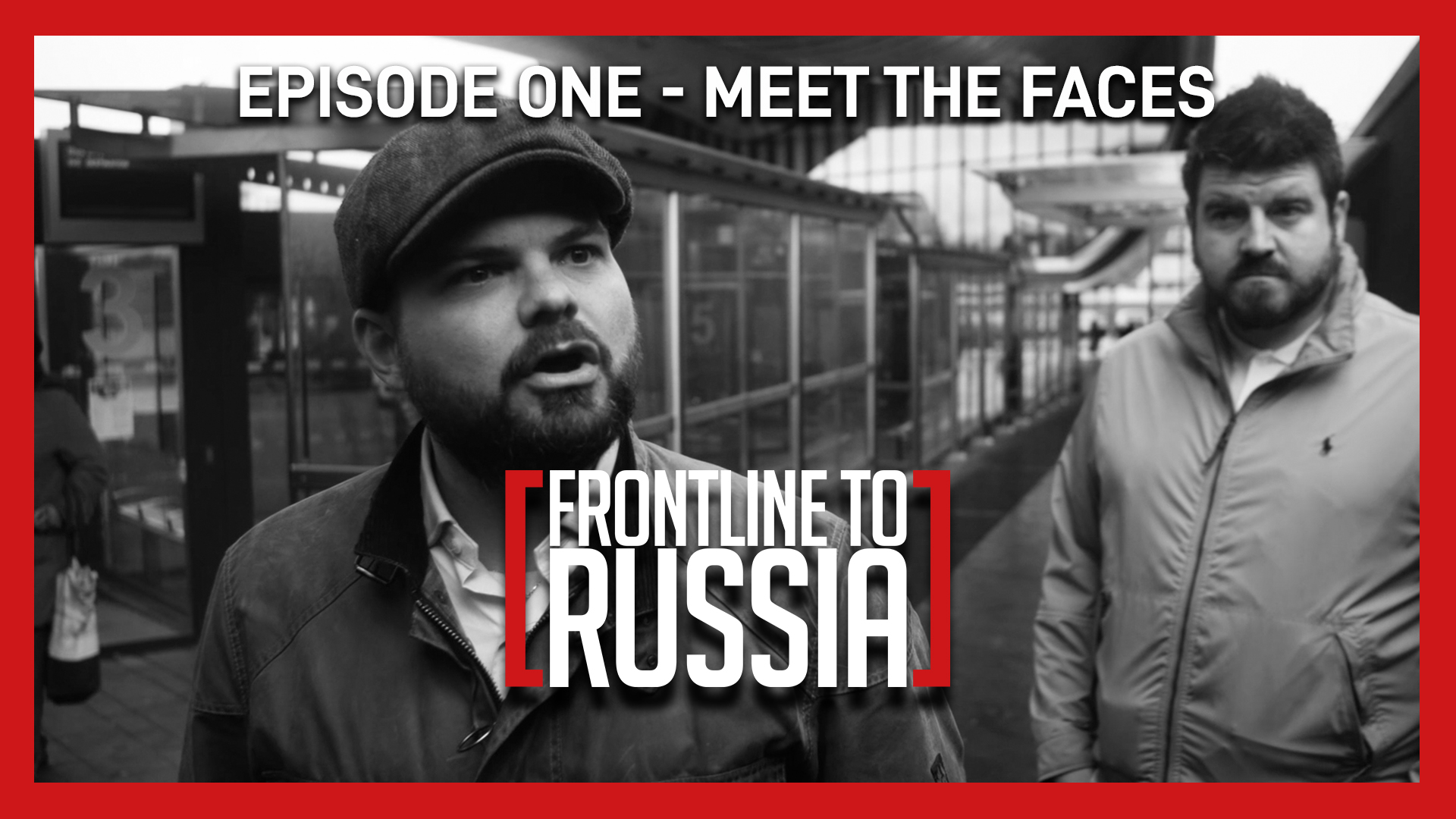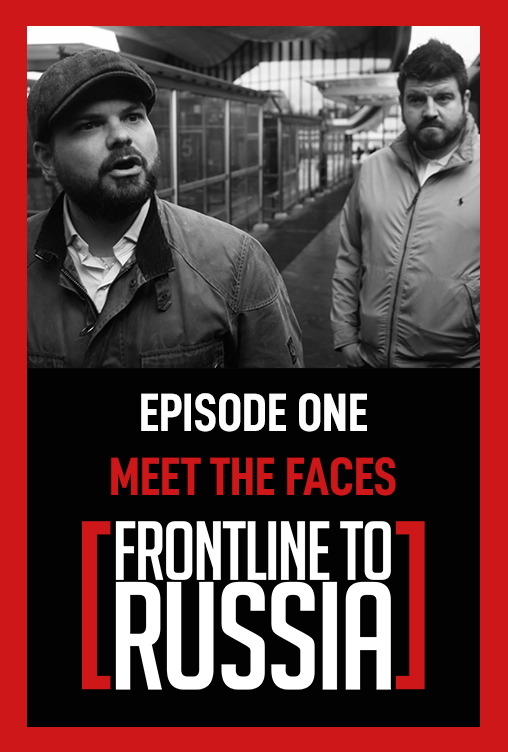 Meet the Faces
Film maker Joe Simpsons tracks down some of the English "hooligans" present in Marseille at Euro 2016 for the Russian attack. However they are not quite what he expected.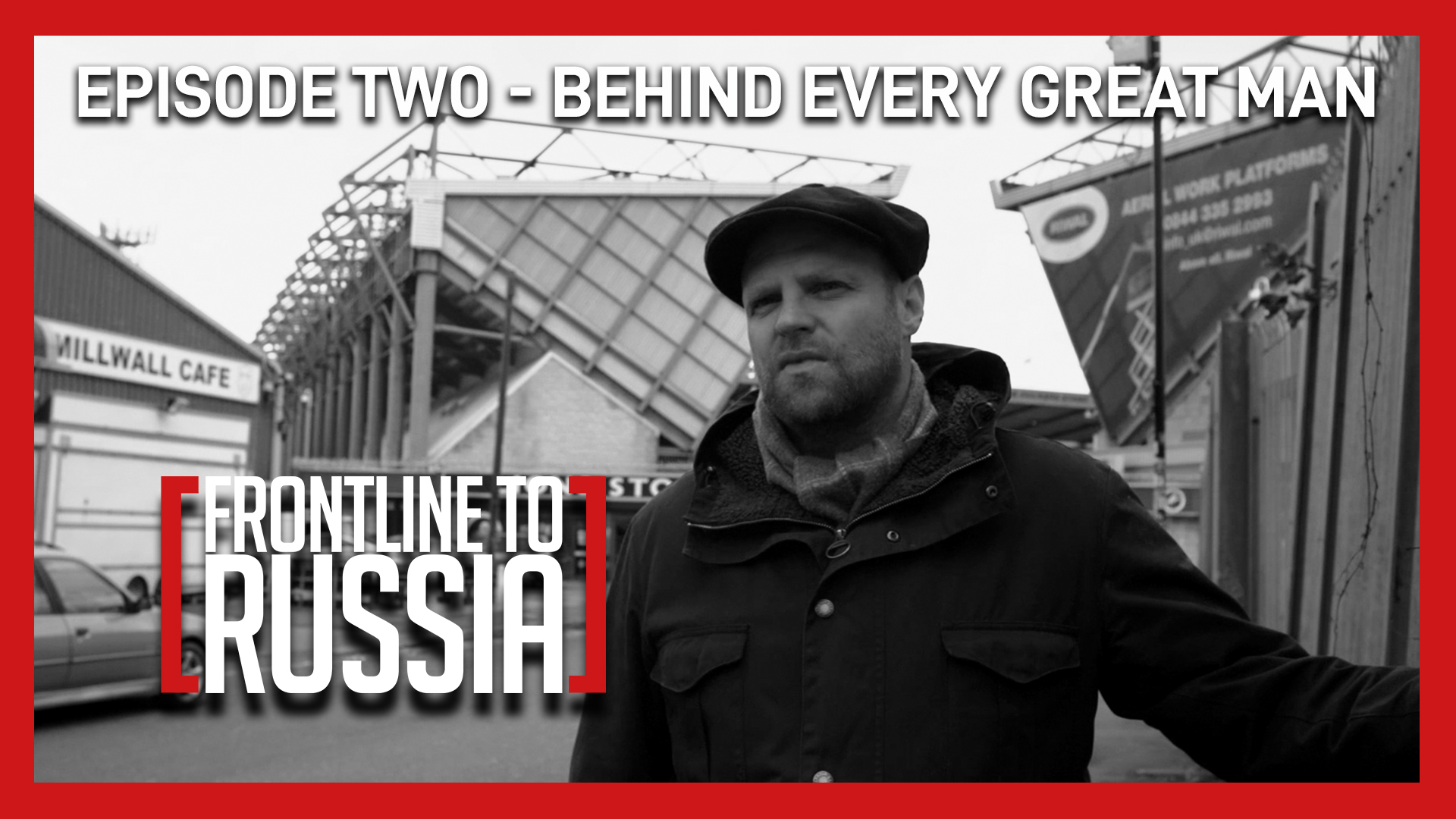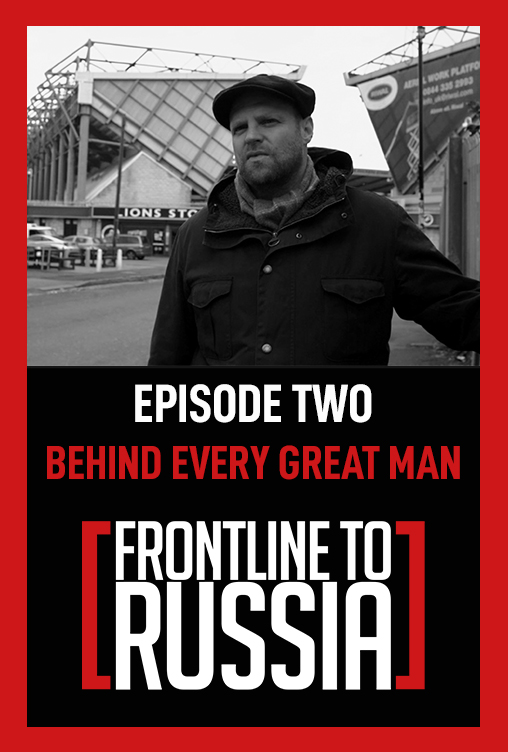 BEHIND EVERY GREAT MAN
The Leyton boys won't shut up, until they get an abrupt interruption. Dave talks us through a documentary about the threat of the Russians. Meanwhile Simon takes us to the gym to show us how he is preparing hard for the trip to Russia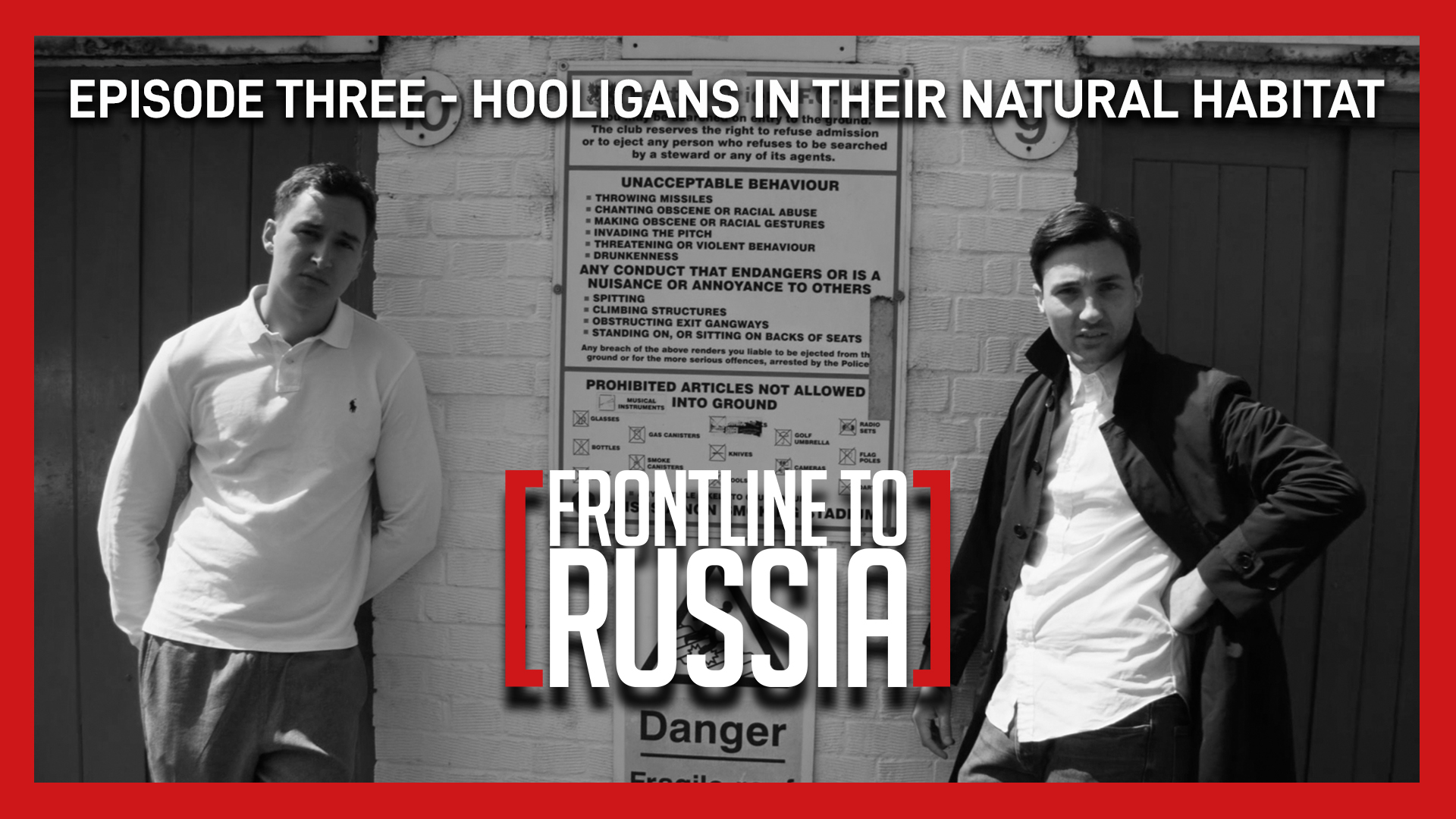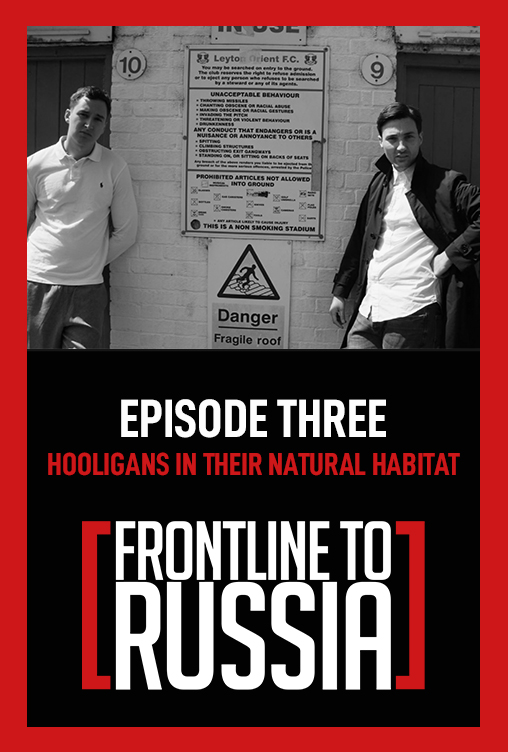 HOOLIGANS IN THEIR NATURAL HABITATS
The Boys show us around their Leyton stomping ground. Simon tells us of the struggles of running a firm. We find out more about Sarahs background with Russian men. Dave takes us down to Millwall to talk about the good old days.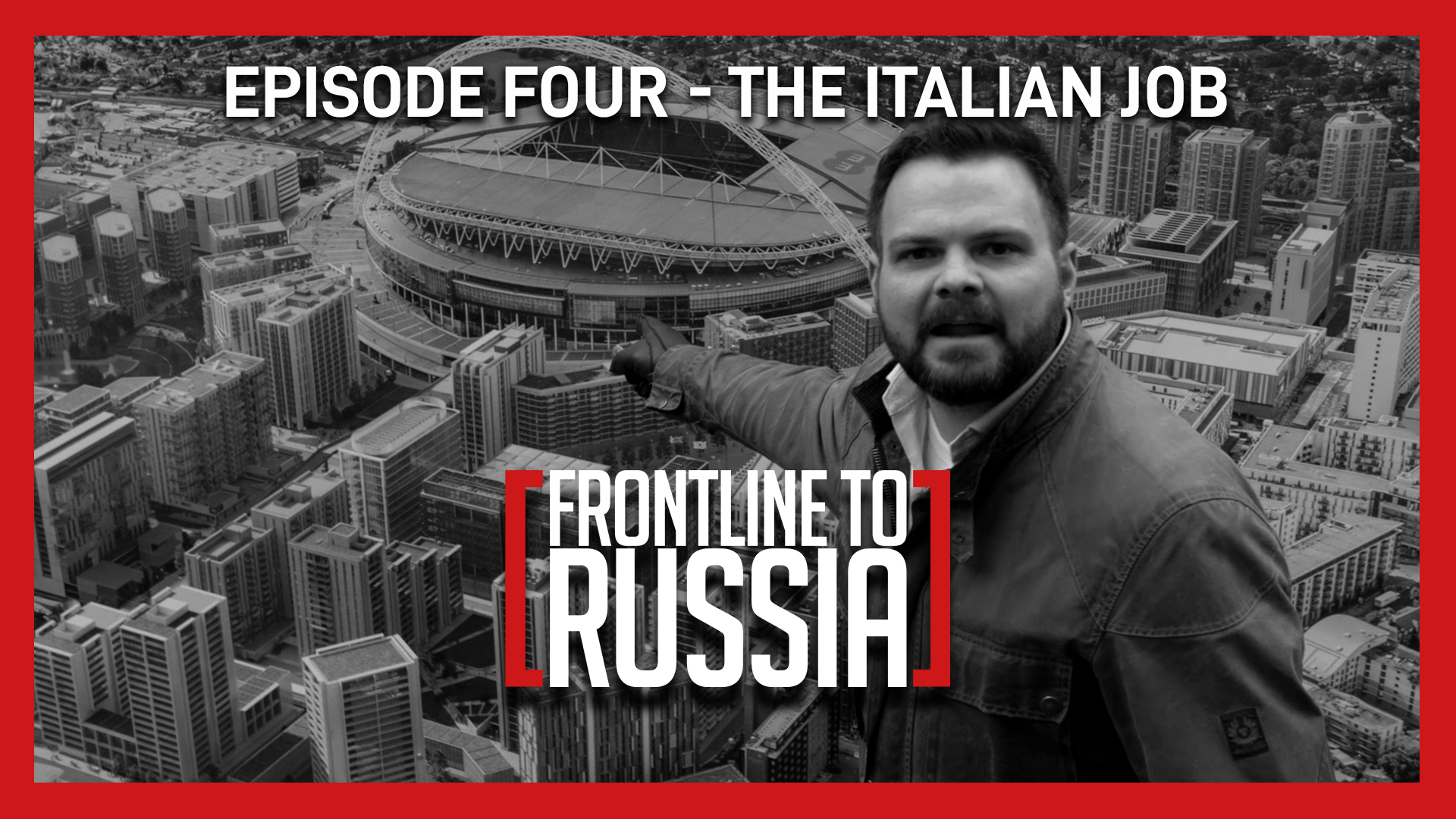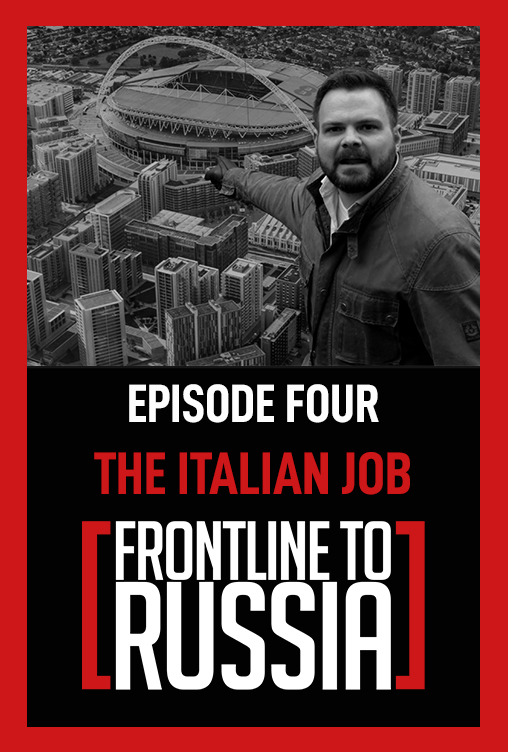 THE ITALIAN JOB
Everything changes for Simon following the Russian attack in Salisbury, but bravely goes to Wembley to recruit 'Real England' members. Meanwhile Dave also agrees to take us to Wembley for the last England friendly to show us whats wrong with modern football.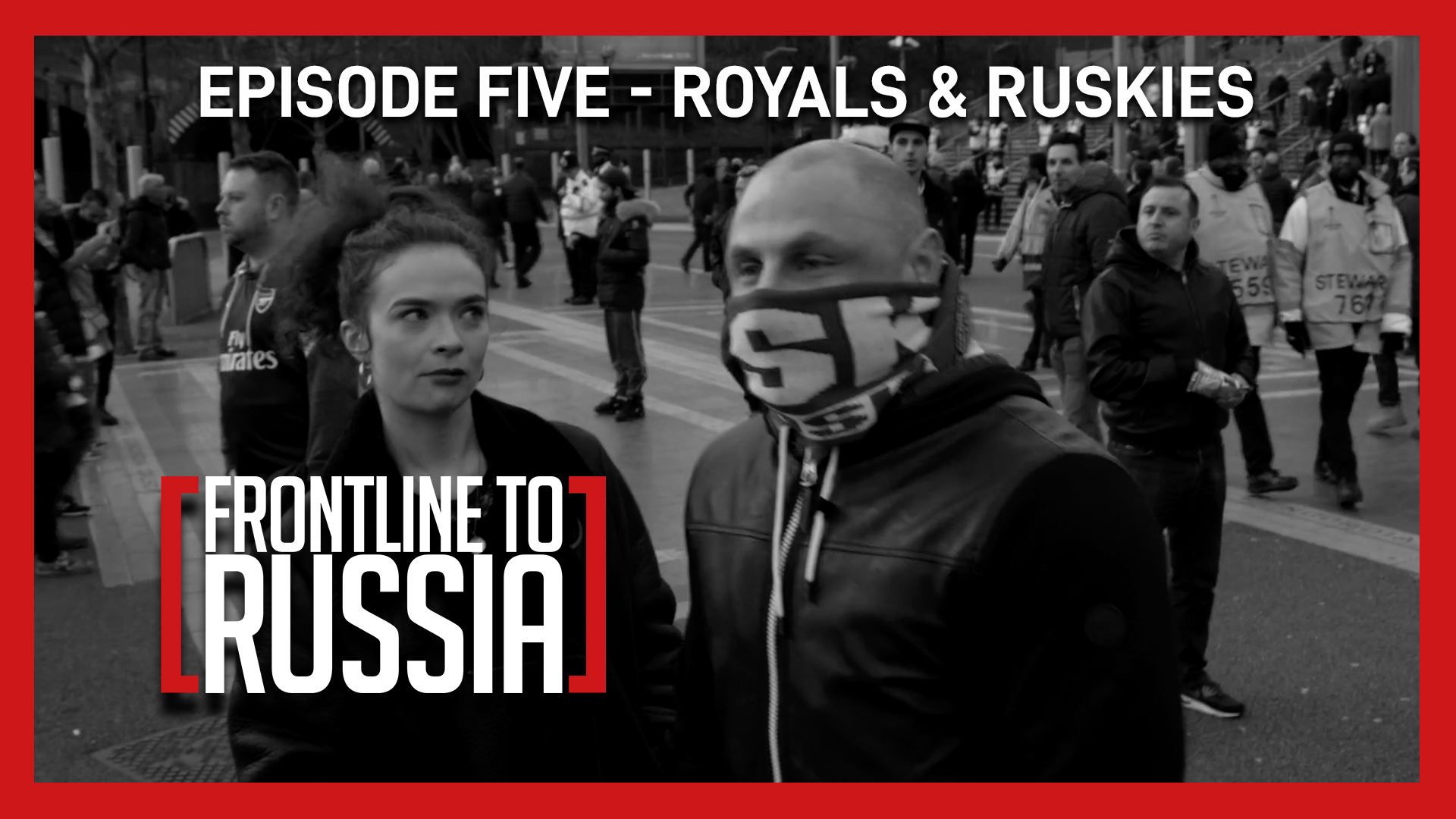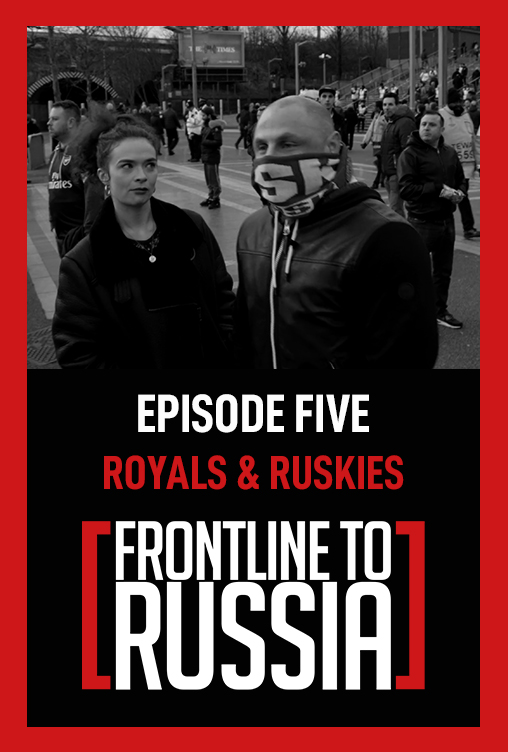 ROYALS & RUSKIES
With Arsenal drawing CSKA Moscow in the Europa League we visit the Emirates stadium hoping to track down Vasilly the Killer, bumping into an unexpected familiar face along the way. The Leyton allow us to witness their pre Russia training methods and did Simon really go to the Royal wedding?!?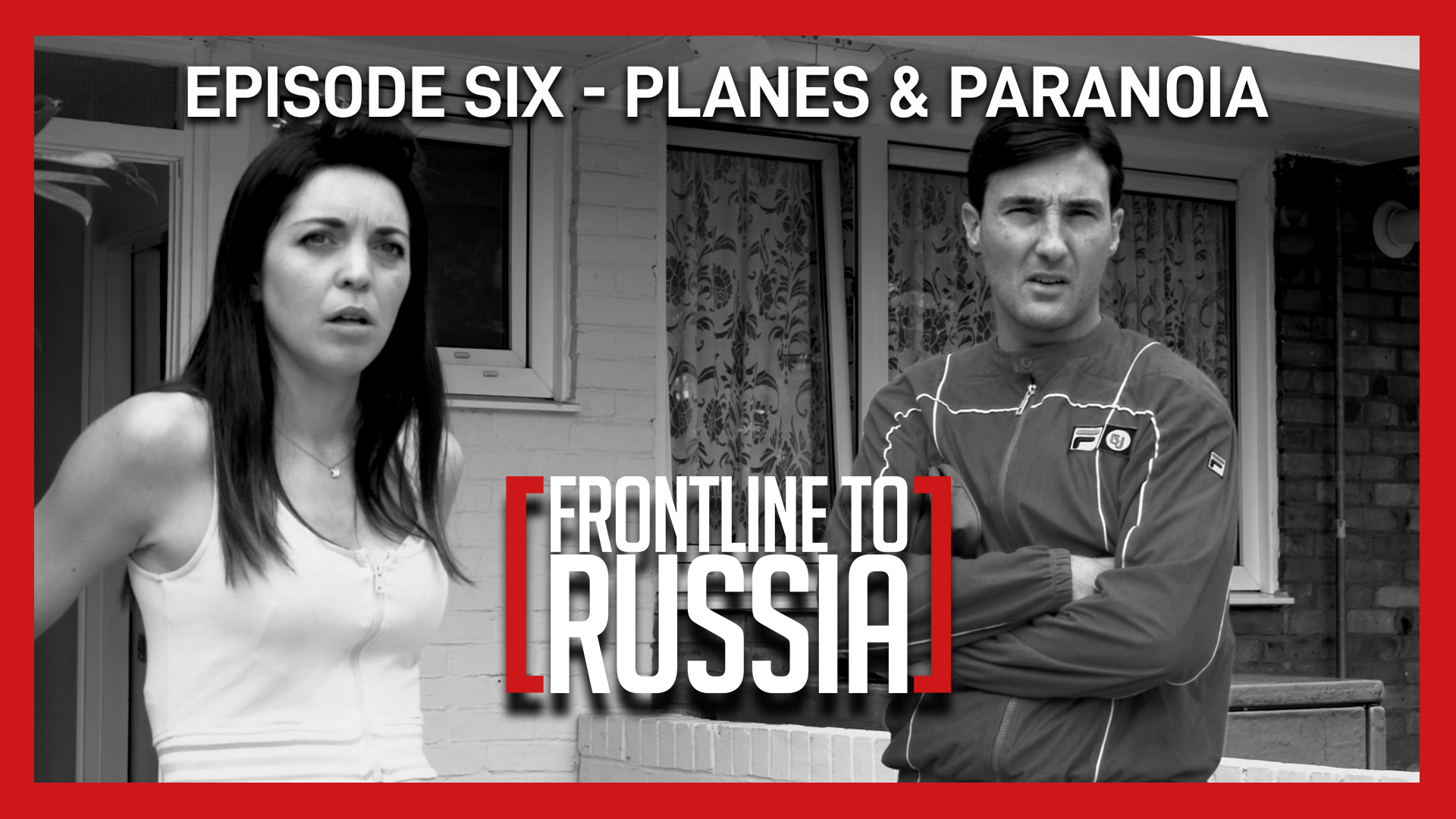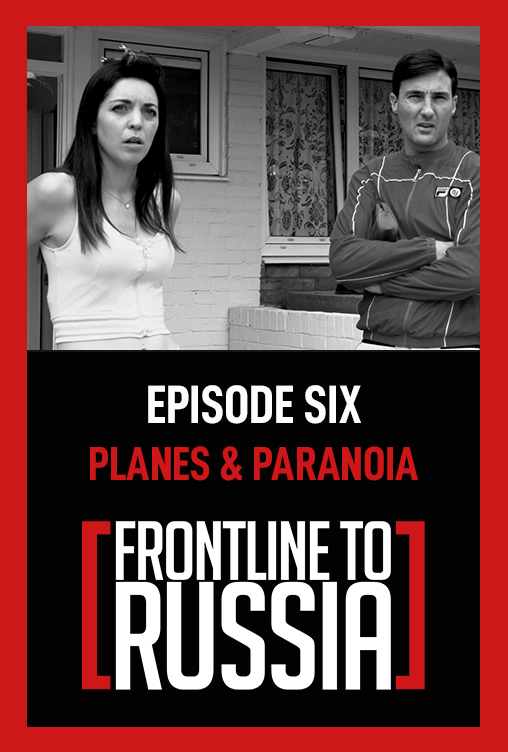 PLANES & PARANOIA
With the World Cup in full swing, the boys head off to Russia. But have they left it too late. Simons paranoia has spiraled out of control and we're concerned for his mental well being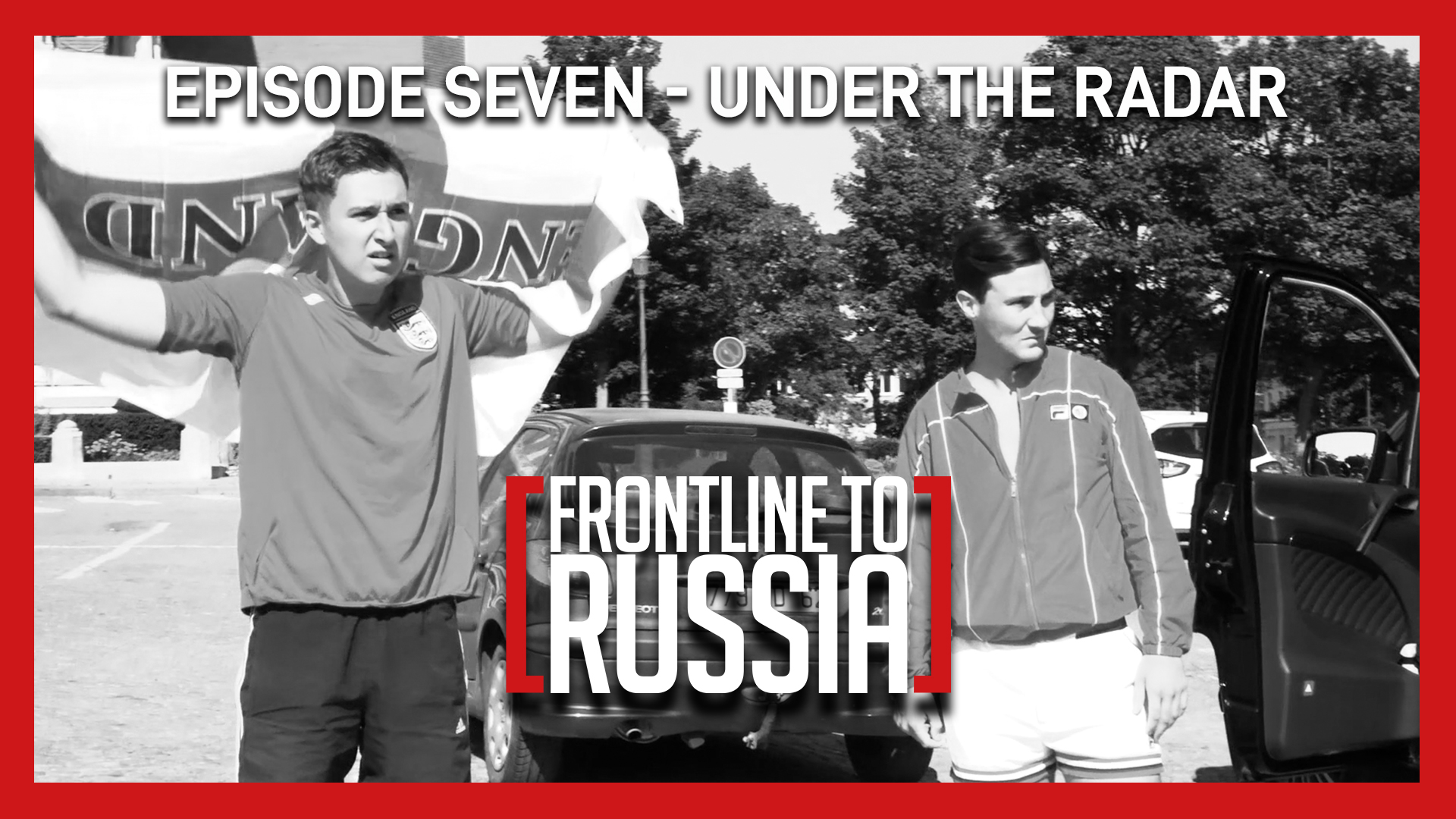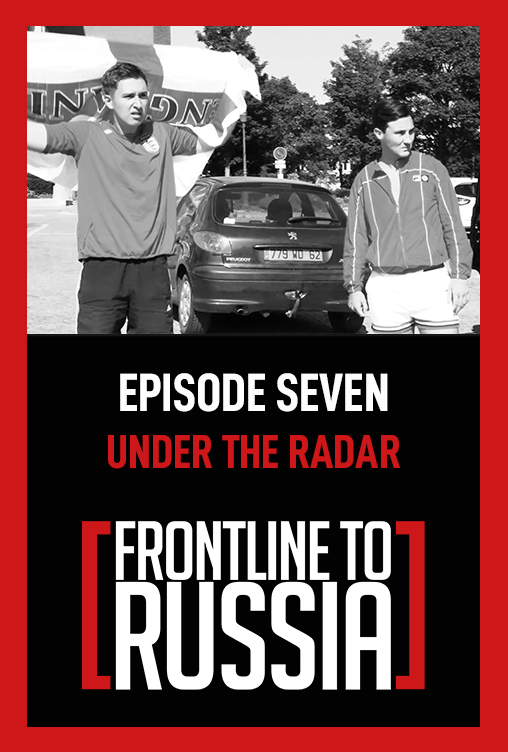 UNDER THE RADAR
The boys have a new a plan and Dave is far from pleased with it! Meanwhile Simon spirals even further out of control, will he even make it to Russia?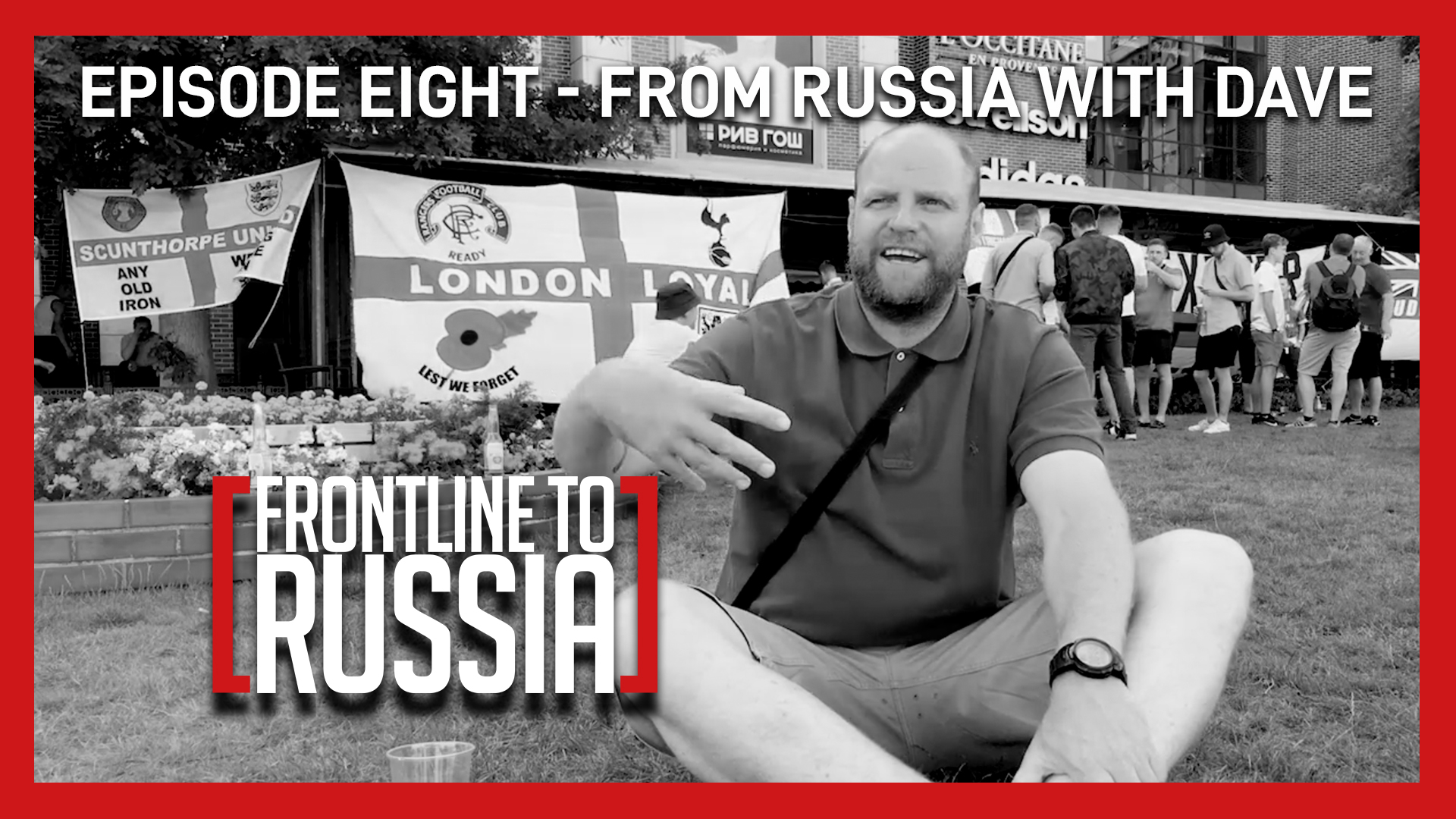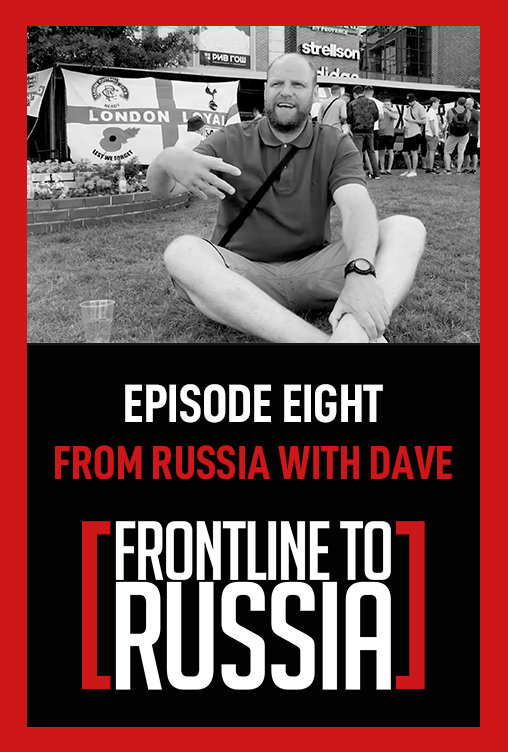 FROM RUSSIA WITH DAVE
Russia, the World Cup, the worlds biggest football party is in full swing. But things don't go according to plan. Dave seems keen to give the camera a slip, but it might not be him who's in trouble!!